InSupport s.r.l. - About Us
Installation, maintenance and management of IT & ICT systems, Integration and Security
Innovation to support your business
InSupport is a structured partner, distributed on the national territory and with strong partnerships abroad, able to manage sporadic or continuous activities of installation and maintenance, supporting customers from design to production, and from installation to maintenance, including the activities of storage and distribution of products.
The strong technical and organizational skills and the distributed structures allow us to assist and support activities that require high qualification up to the management of the workstation or of the single mobile device.
Our experience at your service.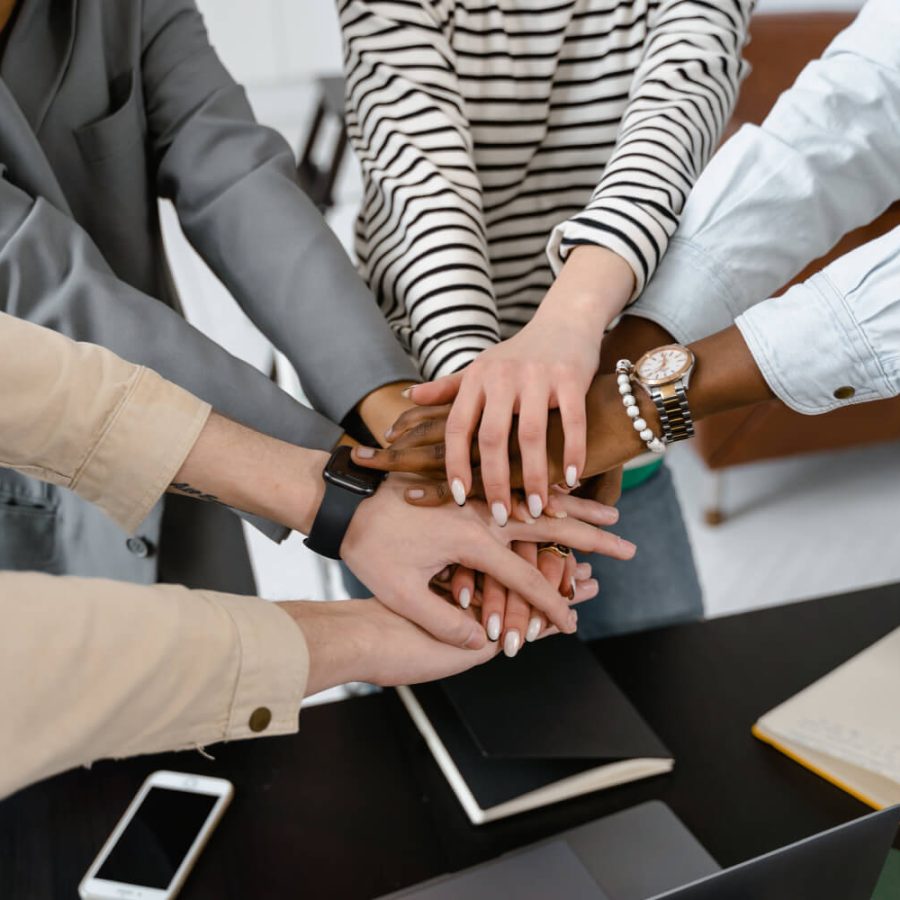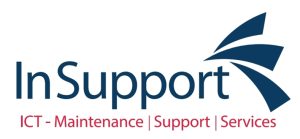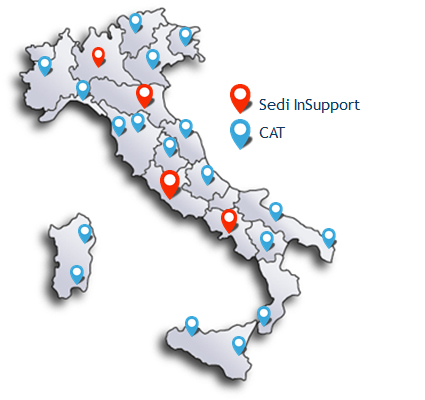 16 warehouses on the national territory for about 3,000 square meters, centrally managed, Technical specialists with 85 different skills.
InSupport with more
36 Partners
in the World
London – Vienna – Warsaw – Oslo – Cape Town – Brasilia – New York City – Buenos Aires – San Antonio – Toronto – Brussels – Valencia – Paris – Barcelona – Sidney – Shenzhen – Bombay – Porto – Taiwan – Tallinn – Beijing – St. Petersburg – Asmara – Tunis – Edinburgh – Dubai – Dublin – Ankara – Lyon – Geneva – Rijeka – Istanbul – Moscow – Geneva – Stockholm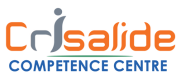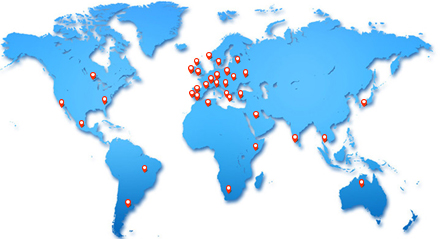 InSupport is the Full Service for the ICT world
A company born from ideas, projects and experiences in installation, maintenance and support services on behalf of ICT brands and end-user companies.
We boast references for more than 30 million euros of annual turnover, more than 1,000 resources managed each year, over 500 thousand installations and millions of hours of maintenance.
Technical and support services on behalf of brands in the ICT sector and for all companies that incorporate digital technologies into their products. This is an area where we can offer technical, organizational and management expertise to keep a fleet of any size and any type of device operational and efficient.
From PCs to servers, printers and network equipment, from on-board electronic boards to marking, validation and signaling equipment, from cell phones to tablets, we provide quality maintenance and support, tailored to your specific needs for recovery times and according to agreed SLAs.
Maximum reliability, high professionalism!
In more than 15 years of activity, we have and continue to support the technological business of more than 1000 innovative Industrial, Banking and StartUp companies.
We are present throughout Italy with offices and warehouses logistically detached to provide our services throughout the country.
Since a few years, we have been collaborating more and more actively also on the European territory, with prestigious interlocutors and partnerships.
One thing we strongly believe in is to spread the "green" philosophy to our customers, demonstrating with numbers that energy saving, the recycling of obsolete equipment and/or the upgrading of apparently obsolete products, are a first step to innovate the technological park and an important item of savings in consumption and maintenance with a significant reduction of the Total Cost of Ownership (TCO).
The green philosophy is always our first option, to preserve the most precious thing we have: our planet and our quality of life.
Green Synergies is the name of the agreement between InSupport and Bozzato Servizi, a Friulian company leader in the recycling of technological materials.
A reverse path, dedicated to obsolete equipment, aimed at recycling and which has as its goal the transformation of the disused asset into raw material.
We offer a free analysis of your fleet to evaluate the best options and allow you to have an efficient fleet, in line with your budget targets for consumption, service and maintenance fees, contractual forms, outsourcing and facility management.